Hello Badgers,
It's that time of year again! The halls of Academic South are bustling with political campaigns and dollar store candy. This represents an extremely important opportunity for each student – with your vote, you possess the power to elect candidates that represent your beliefs and ideals.
The process of voting remains as easy as ever, with a link being sent directly to your student account. Voting begins on February 9th and will end on February 11th.
I know what you're thinking: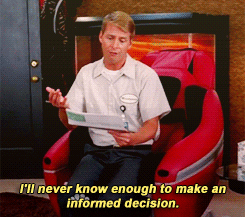 This website will provide you full candidate interviews, profiles, platforms and more to help you make an educated and informed decision.
A honey badger might not care, but a honey badger does vote!
Thanks for reading,
Ryan