Hey there future badgers,
One of the most exciting things about first coming to university is Orientation week, or O-Week. During O-week there are tons and tons of awesome things to do; it's so jam packed and fun that you're continually making new friends and you begin to forget that you're away from home. This year Brock's orientation week is Brockchella 2016 and the full line up for O-week can be found here.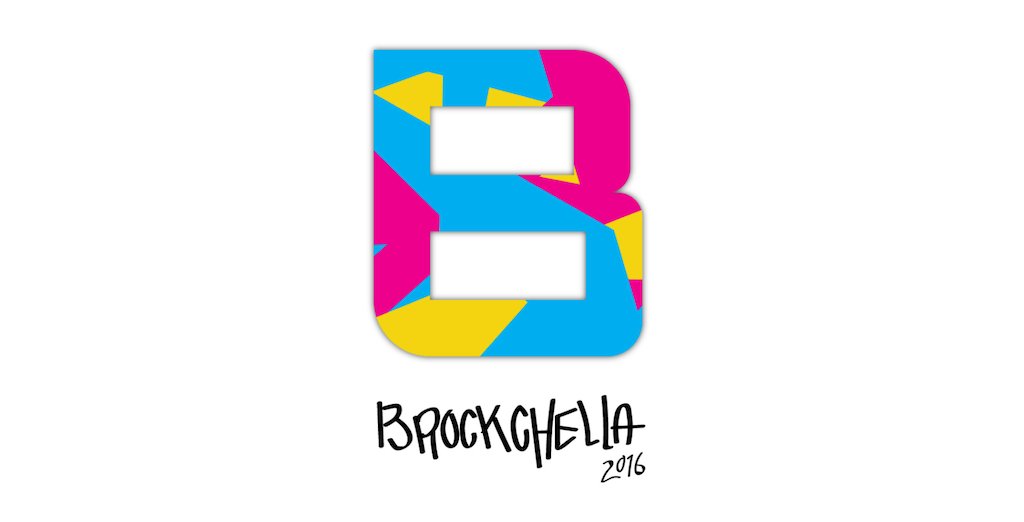 O-week is one of my favourite weeks every year. There's so much going on, so many people and so many different events that there is definitely something for everyone. There's everything from the Tower and Paint parties to the Big Ticket Concert; from the Vendor Fair and Residence Games to the Badger Bash and the Drive-in Movie, the whole week is filled with events so there's no excuse not to participate in some way. Below I'll include just a couple highlights of my favourite events. Be sure to check the www.busu.net/oweek/  for the whole line up of all of the events and more details on everything happening at Brock!
Vendor Fair – Vendor fair is an event that runs on Tuesday and Wednesday of O-Week where there are a lot of different booths set up with everything from clubs to on campus jobs. There's free stuff and lots to do so make sure to check this event out!
Big Ticket Concert – Every year there is a concert that happens at Brock during orientation week. The concert is always amazing with some pretty great talent always making an appearance. Make sure to keep checking the BUSU webpage (the link can be found above) to hear who's coming this September!
Residence Games – This event is organized through the department of residence and is a great way to get excited about living on campus! You're on a team with the people from your residence and you get to spend the day competing against other teams in fun filled events and activities! Not living in res? No problem there's teams for students living off campus too!
Tower Party – The Tower Party happens right in front of the tower with lots of new badgers, a live DJ, and tons of lights!  This is one event you definitely don't want to miss to kick off the start to your Brock year!
Faculty Orientations – Faculty orientations are really helpful to go to! You definitely want to go to this event for your faculty so that you can get more comfortable with the professors and staff as well as the students who will be working with you while you're here at Brock! These orientations run throughout the week so check the BUSU webpage for the when and where of your faculty event!
Well future badgers, there you have it, just a little bit of what you can expect during orientation week. O-Week is a great experience so make sure to get out there and get involved in all of the events! Don't forget that you can also purchase your VIB package by clicking this link! The VIB package gives you all access to all of the orientation events and as well as a sweet Brockchella T-Shirt and the VIB card which comes with lots of benefits!
See you in September Badgers!
Naomi – Out!